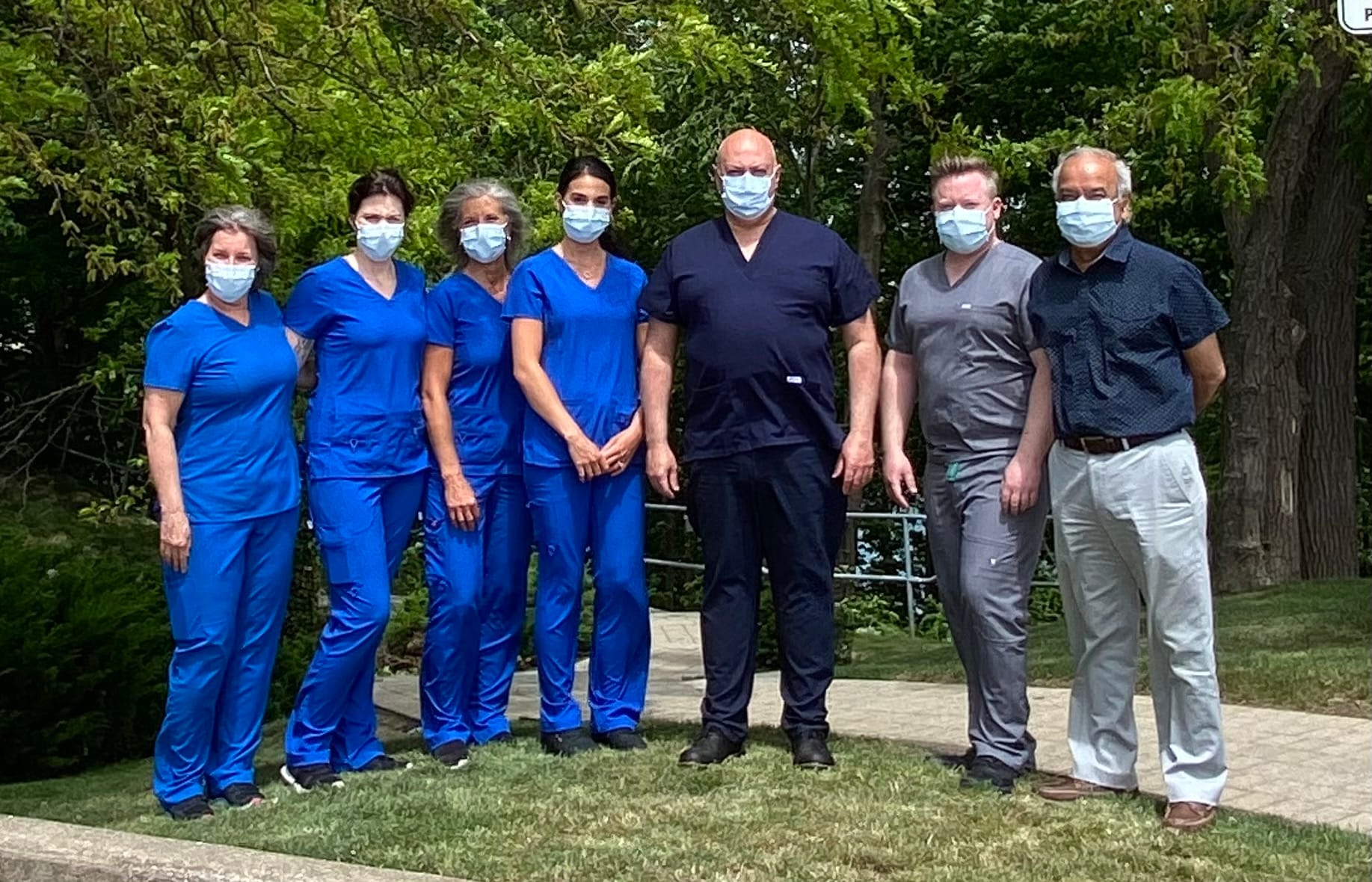 Our clinic consists of Dental Receptionists, Certified Dental Assistants and Registered Nurses.
Our Registered Nurses
Our Registered Nurses have many years of Hospital and outpatient surgery experience. This includes both Operating Room and Recovery Room experience. Our Registered Nurses assist the Medical Anesthetist and ensure the operating Room and Anesthesia Equipment is in order. They ensure that the Emergency Drugs are up to date. They will provide all necessary care and monitoring. During your recovery the Registered Nurses will monitor the patients vital signs and provide fluids as required.
In addition, they will provide thorough home care instructions to you and your escort to ensure that your recovery after surgery goes as smoothly as possible. They will follow up with an after care call at your home the day after your surgery. This is to ensure that every phase of your procedure is monitored and explained so that you can have the best possible experience.
Our Receptionists
Our receptionists have many years of experience in the dental field and can assist you with processing your insurance claims and estimates. Both of our receptionists are also certified dental assistants. This allows them to answer any further questions you may have about your upcoming surgery. Appointments will be made by our receptionists when you contact our office.
Our Certified Dental Assistants
Our Certified Dental Assistants are dedicated and hard working and allow your treatment to be performed more efficiently and thoroughly. Their main duty is to prepare for surgery, they prepare the operating room and arrange surgical instruments and equipment for Dr. Vigna to use during the surgery. Our Assistants provide much needed help for Dr. Vigna during the surgery. After the surgery is completed the dental assistants fully sterilize all equipment and instruments to be used for future procedures.