As few as four dental implants can be used to support twelve teeth on one arch (upper or lower) the same day. No waiting, one procedure. For severe cases of bone loss, Dr. Vigna utilizes Zygomatic dental implants in the upper jaw. These longer implants allow one to have fixed teeth, regardless if their jaw bone is absent or not. How is immediate teeth possible, you may ask? The technique involves placing 4 to 6 implants at the time of extractions and your new teeth are attached the same day. It's a long day, but an important one for the rest of your life. No more adhesive, no more embarrassing denture moments. Youth and vitality are restored in one day.
We at St. Catharines Oral Surgery consider ourselves a Dental Implant Boutique. Work is completed by Dr. Vigna and his denturist. In most clinics, a full arch of upper teeth is finished in plastic acrylic material. Through his 25 years experience, Dr. Vigna has found these plastic teeth to be weak, prone to breakage, and staining. At St. Catharines Oral Surgery, in almost all cases, the upper teeth are finished in a ceramic material – Zirconia (click here for more information). The lower teeth are finished as a hybrid of metal reinforcement and acrylic teeth.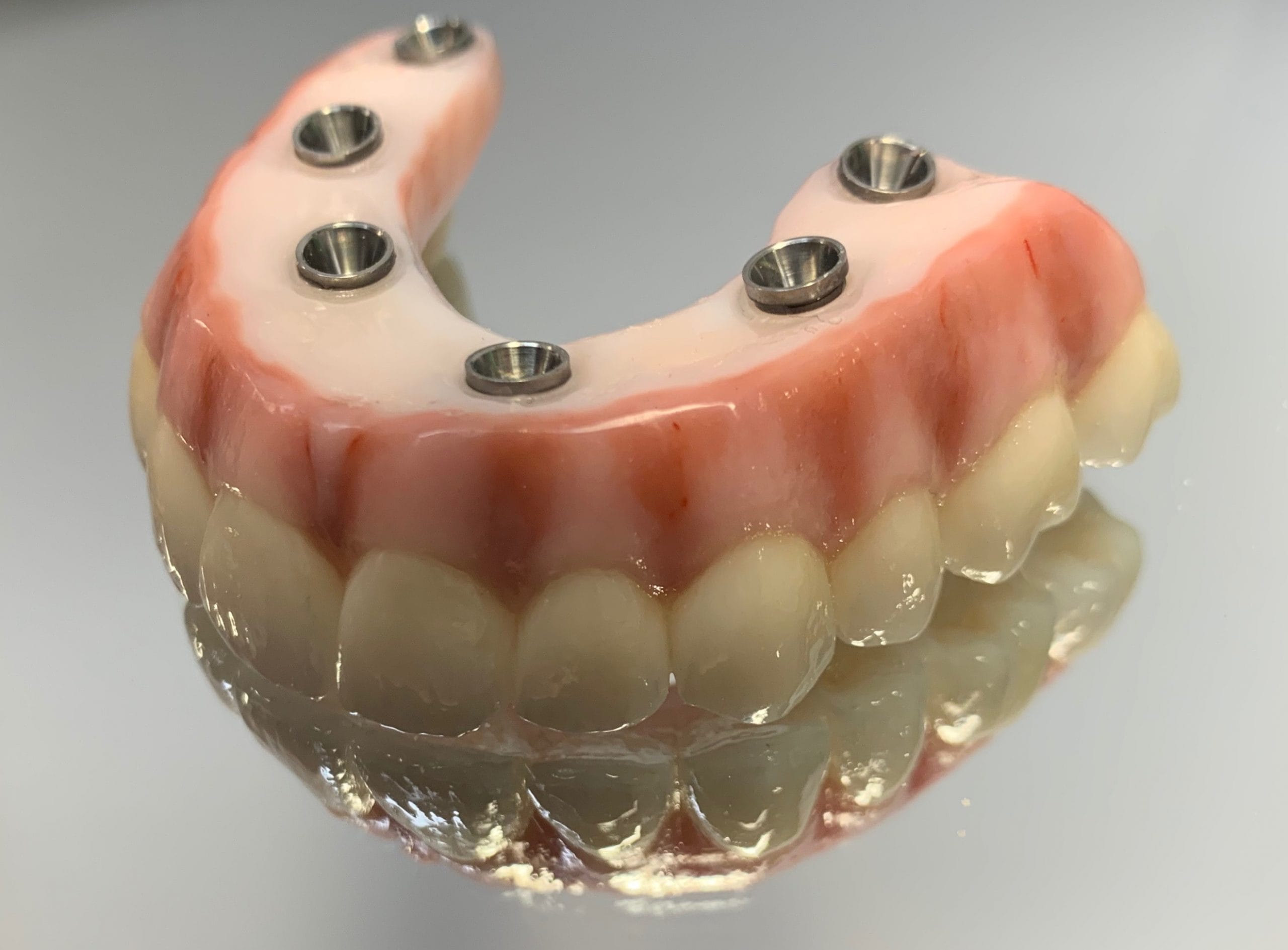 Examples of upper Zirconia teeth on 6 implants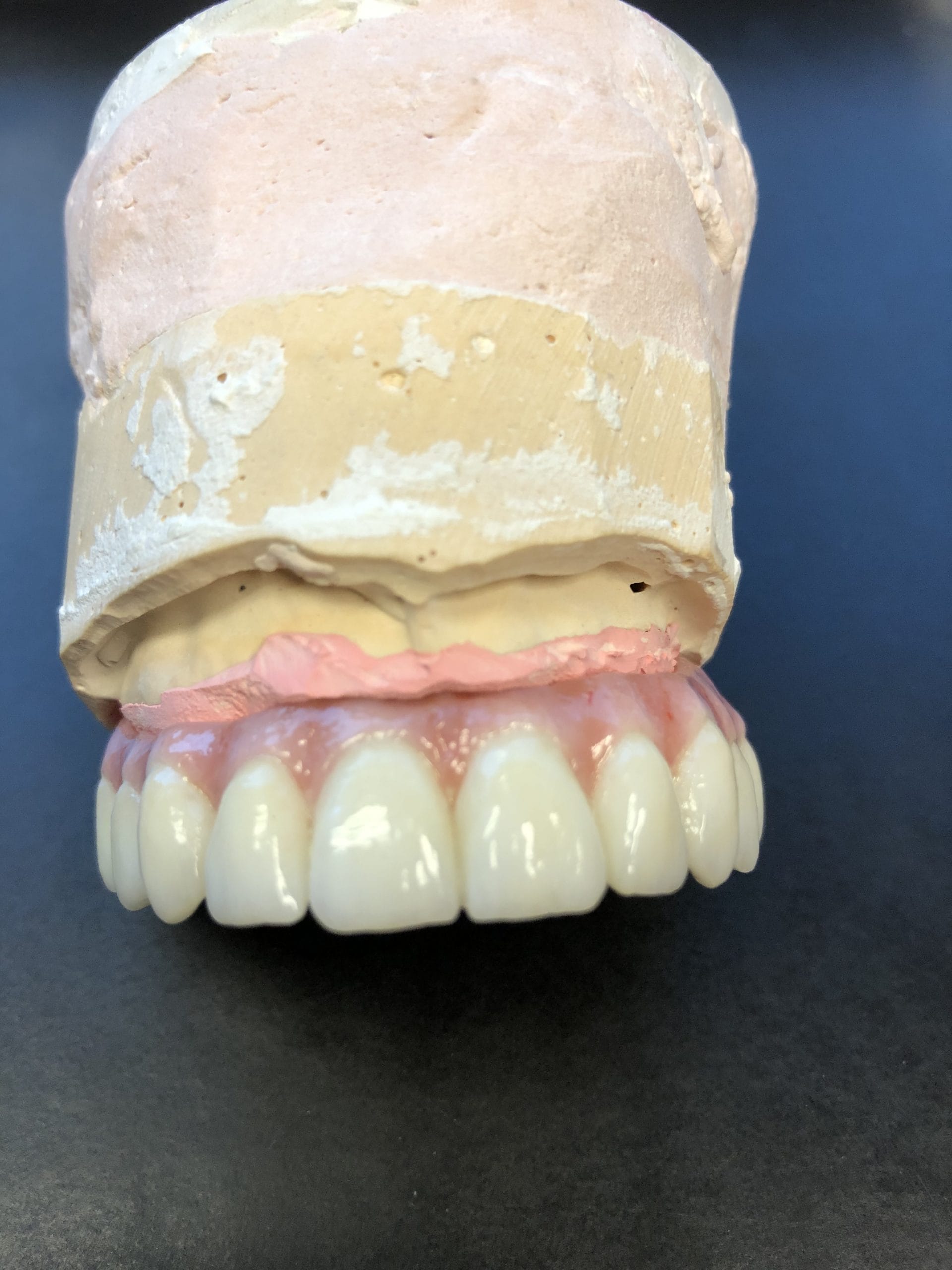 All surgical procedures are performed while you are asleep in our private operatory room with medical anesthesiologists and nurses on-site. Our denturist takes moulds of your mouth while you are asleep and your first set of immediate teeth are inserted after you wake up. Your first set of teeth are temporary plastic acrylic. These fixed teeth stay in place for 4 to 6 months to allow the implants to integrate with your bone. After this time frame, the temporary teeth are removed and the dental implants are tested.
Once all the implants are confirmed to be integrated with the bone, the process begins to fabricate the permanent teeth. You do not leave our clinic without teeth permanently attached. All future maintenance is also performed in our private clinic on a biyearly basis.
 We have many satisfied patients. Only a few have allowed us to show their before and after photos. You can scroll the gallery of these patients below.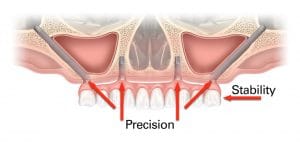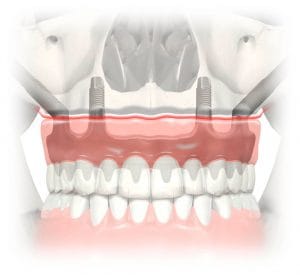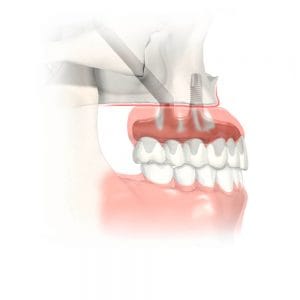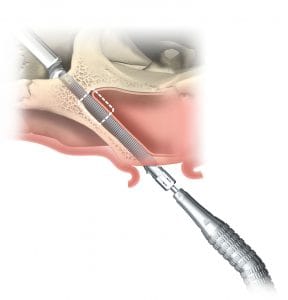 Zygoma
This is a unique process and only performed by a few surgeons in Canada. Dr. Vigna's patients come from as far as Windsor, Ontario and many of them are from the Greater Toronto Area. Of course, we proudly serve residents of the Niagara region,
especially those in St. Catharines, Niagara Falls, Welland, Niagara-on-the-Lake, Pelham/Fonthill, and Grimsby.
Other Ontario Oral Surgeons refer cases of last resort to Dr. Vigna for Zygomatic Dental Implant treatment. For patients with little to no available upper jaw bone where standard dental implants are not possible, a Quad Zygomatic Technique is performed for (All-on-four) immediate upper teeth. In this particular scenario, we are only able to finish the final teeth in premium plastic acrylic with metal reinforcement.
Dr. Vigna was trained to perform these Zygomatic dental implants in San Francisco, California by Dr. Edmond Bedrossian, the world's leading expert on Zygomatic dental implants. Only a few Oral Surgeons perform the Zygomatic dental implant procedure in Ontario.
No referral is required. Call us for a consultation. We have a medical-grade cone-beam CT scanner that will immediately determine your bone volume. Treatment options will be given at that same consultation appointment.
Click to Book An Appointment Today!